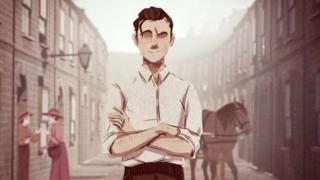 The 12-year-old who survived the Somme
Friday 1 July marks 100 years since the start of one of the deadliest battles in World War One - the Battle of the Somme.
More than a million soldiers were killed or wounded, and it changed war and warfare forever.
Many of the soldiers were young men and teenagers - and some even younger than that.
Colin's dad, Sidney Lewis, was just 12 years old when he ran away from home to join the army.
In 1916, his life changed forever when he was sent to fight on the frontline at the Battle of the Somme.
This is his incredible story.