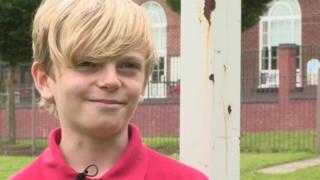 'I thought England would've got further'
England's footy players and fans are still recovering from the side's shock exit from the European Championships.
The Three Lions were beaten 2-1 by Iceland - the lowest ranked team left in the competition.
Former England captain Alan Shearer called it the worst performance he'd ever seen by an England team.
Manager Roy Hodgson stepped down from his job immediately after the match.
Kids in Manchester tell us their reactions and who'll they be supporting now that England are out.