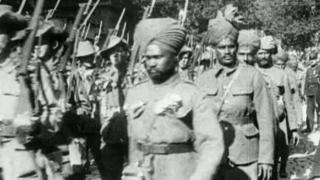 How Indian soldiers helped Britain in WW1
One hundred years ago, thousands of men left their homes in India to help Britain fight Germany in World War One.
It became known as "The Great War" because it affected people all over the world and was the biggest war anyone had ever known.
In total, around 1.3 million Indian soldiers served, but more than 74,000 of them lost their lives.
Martin's been finding out how they ended up fighting for Britain and how children think they should be remembered.