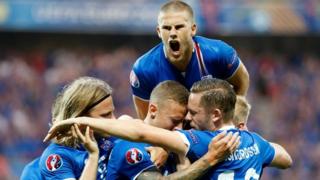 Icelandic pundit goes wild AGAIN!
This is the moment an Icelandic football commentator realised his team had secured their place in the Euro 2016 quarter-finals.
Gudmundur Benediktsson's country beat England 2-1 and the shock win was all too much for him.
He went viral after his reaction to Iceland beating Austria in the group stages.
Underdogs Iceland are ranked 34th in the world and playing in their first major tournament.