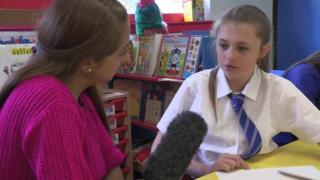 How could leaving the EU affect Scotland?
One of the biggest questions to come out of the historic decision that the UK should leave the European Union is about the future of Scotland.
Even though the UK as a whole voted to leave the EU, in Scotland most people voted to remain.
Now, some people are saying that Scotland should get independence from the rest of the UK, so that it can join the EU again on its own.
Naz has been in Scotland to see what kids there think.