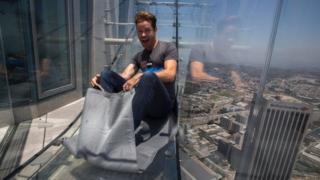 The glass slide that's 70 floors high
Take a look at this glass slide in America which has been built on the side of a skyscraper.
The Skyslide was built on the 70th floor of the US Bank Tower and gives riders a pretty incredible view of Los Angeles in America.
It's made out of glass which is a thick as a book, and has been built to withstand strong winds and earthquakes.
Would you be brave enough to have a go? Take a look at it in action...