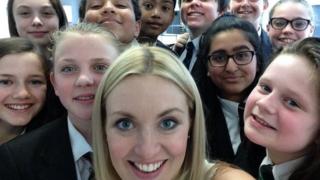 British kids react to EU referendum result
Children have been telling Newsround what they think about the UK voting to leave the European Union.
These kids in Salford have mixed views. Some are sad because they feel like the UK has lost a friendship, but others think it will mean more money for public services.
More than 30 million adults voted in Thursday's EU referendum - with 52% choosing to leave the club of 28 European countries.