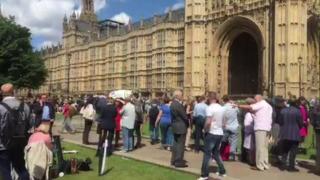 What was it like at Westminster on EU referendum result day?
Adults across the UK have voted for the country to leave the European Union, a club of 28 countries.
Naz is in Westminster preparing for the 4:20pm bulletin and sent us this video from the scene, showing hundreds of journalists.