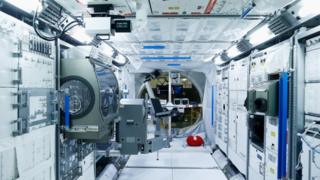 Getty Images
The European Space Agency has revealed its plans to build a floating space base between the Moon and the Earth.
They hope the base will be home to four astronauts within the next ten years.
The space base would be built at the point where the Moon's gravity meets with the Earth's.
The ESA want to see if it is possible to live in deep-space conditions, where astronauts would have to use solar power for energy, grow their own food and recycle water and waste.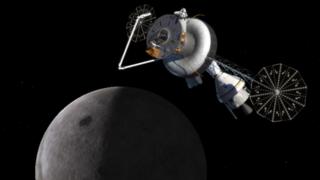 NASA
They also hope that the base could be used by astronauts going on longer journeys into space, like Mars or the Moon, as a place where they could rest and refuel.
The Head of Human Spaceflight at the ESA said more plans for the big project will be revealed at a conference later this year.