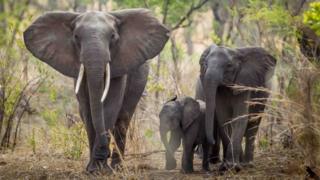 AP
Wildlife experts are attempting to move up to 500 African elephants from a park in Malawi, Africa.
The epic task will begin next month and it aims to help increase the wild elephant population in areas where they have been heavily poached.
The plan would be to use tranquilizer darts from a helicopter, to make the elephants fall asleep, so the move is less stressful for them.
Then they would be moved to their new home in Malawi's Nkhotakota Wildlife Reserve on huge trucks.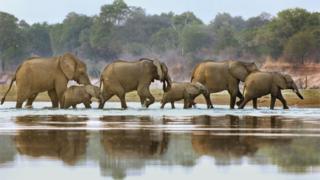 Science Photo Library
The project's director Andrew Parker is in charge of moving the elephants, and he said that in Malawi some elephants are causing problems for local villages by eating lots of their plants and trees.
The elephants will be moved in small groups at first in July and August, and again in a similar period next year.
There are around 470,000 elephants left in Africa, and their biggest threat comes from the poaching trade.