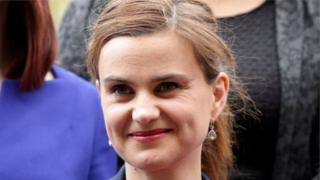 Reuters
President Obama has joined people around the world in paying tribute to MP Jo Cox who died after being attacked on Thursday.
Jo worked as a Member of Parliament for the Labour party representing the Batley and Spen area of Yorkshire.
President Obama phoned Jo's husband to say how sorry he was to hear about her death.
A statement from the White House in America said "the world is a better place because of her selfless service to others".
Other world leaders have also been saying how sad they are to hear about what happened, and that they're inspired by her work to make the world a better place.
The man who was arrested yesterday for the attack has now been charged, which means that he's been formally accused of killing her.