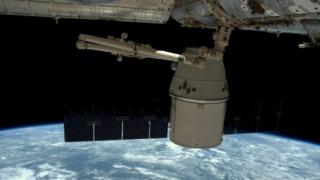 How do you return to Earth from space?
British astronaut Tim Peake will be making his way back down to Earth this week, after spending six months living on board the International Space Station.
Tim says he's most looking forward to spending time with his family, breathing fresh air and the feeling of rain splashing on his face again.
However, he's got a long way to go before he touches down on Earth, 400 kilometres to be precise!
Ayshah's been finding out more about the journey astronauts make when they travel back home to Earth.