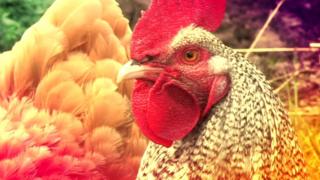 Whenever there is a big football tournament, you can bet there will be some pretty wild and weird animals predicting the scores.
The most famous of these is probably 'Paul the Psychic Octopus', who correctly predicted the results of eight World Cup matches in 2010.
Here at Newsround we've got our very own predicting pal in Pierre the cockerel.
But we thought we'd take a look and find out which other animal pals have been channelling their predicting powers for this year's Euros...
Oobi-Ooobi the Koala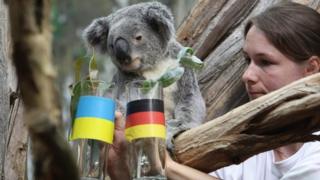 EPA
Meet Oobi-Ooobi the koala from Leipzig Zoo in Germany.
He has been predicting the results of Germany's games in the Euros by choosing a eucalyptus branch from a glass marked with a particular country.
He's not got off to a great start so far though, predicting a draw between Germany and Ukraine, when Germany won 2 - 0.
His latest prediction is a win for Germany in their match against Poland on Wednesday 16 June.
Nelly the Elephant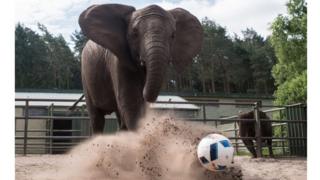 EPA
Not to be outdone by her furry rival this elephant named Nelly from a Safari Park in Germany has also been trying her hand at predicting the Euros results.
She correctly predicted Germany's win over Ukraine by kicking a football into a goal marked with Ukraine's flag.
Her latest prediction is another win for Germany against rivals Poland.
Watson the Sea lion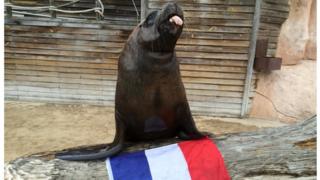 Reuters
Watson the sea lion has been joining in the fun by predicting the outcomes for his home nation, France.
He is off to a good start so far by correctly predicting France's victory against Romania in their opening match.
The psychic sea lion has had a bit of practise though, after he accurately predicted France's passage to the quarter-finals of the 2014 World Cup.