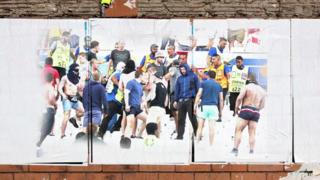 A history of football violence
The England and Russia football teams have been warned they could be disqualified from Euro 2016 after fights between supporters at their game on Saturday.
Uefa, the organisation that controls European football, has given Russia a fine and a suspended disqualification.
That means Russia will be thrown out of the tournament if there is any more violence at their matches.
The problem is being blamed on football hooligans.
Jenny's been looking at the history of violence at football games.