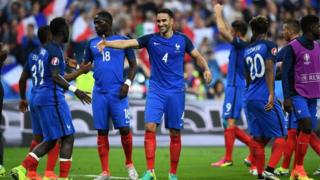 AFP/Getty
A spectacular late goal from Dimitri Payet meant that France beat opponents Romania 2 - 1 in the opening match of the Euros.
The tournament opened with everyone in the Stade de France stadium joining together to sing the French national anthem.
Then came the kick-off and France had a bit of a shaky start with Romania seeming to have the upper hand.
However, Payet's goal in the 89th minute sealed the deal for France.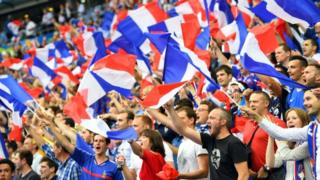 AFP/Getty
France manager Didier Deschamps said: "It was a tricky match. Romania made it complicated - for the first 20-25 minutes we had a tough time of it. The opening match of a tournament is like playing in a cup final and we were a bit timid."
"But I put four attacking players on to go for the win and I am delighted for the players that they got it."
France were champions in their last two tournaments on home soil - Euro '84 and the 1998 World Cup - and they are one of the favourites to win this time too.