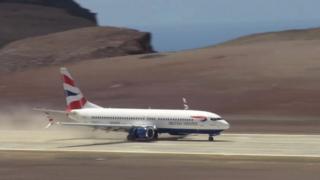 The airport that can't open because it's too windy
An airport that was meant to open on a British overseas territory has been delayed because its too windy there.
The airport has been built in St Helena, which is in the South Atlantic Ocean, between Africa and South America.
The project has cost 285 million pounds and was due to open in May.
A test flight at the airport wasn't able to land because it set ofo the aircraft's warning system for high winds.