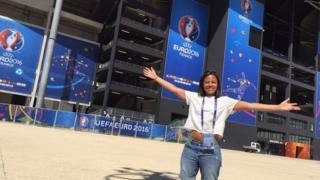 What's the weather like where Leah is?
The day has finally arrived! Euro 2016 is set to begin and Jenny is in Bordeaux, at the largest fan zone in France, where thousands of people are expected to watch the opening match between France and Romania on Friday evening.
Leah is in Marseilles at the Stade Vélodrome where the lawnmowers are out and last minute preparations are underway.