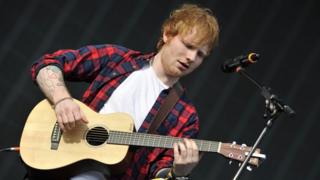 Ed Sheeran is being taken to court in America by the writers of a song released by former X Factor winner Matt Cardle.
The writers of Cardle's single "Amazing" claim that Sheeran copied their song for his single "Photograph".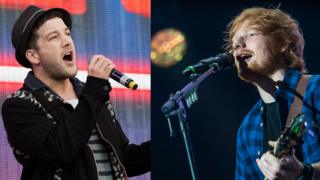 Getty Images
The law
If a court decides a song by one artist is purposefully too similar to another, it means the law has been broken.
The team, who have claimed Sheeran's song copied them, want $20 million.
'Photograph' vs 'Amazing' what do you think?
Has it been copied? A jury will decide. Take a listen to the two songs and judge for yourself.
"Amazing" got to number 84 in the UK and generated one million plays on YouTube.
Sheeran's "Photograph" had sold more than 3.5 million copies by the beginning of June, according to the lawsuit, and had more than 208 million plays on YouTube.