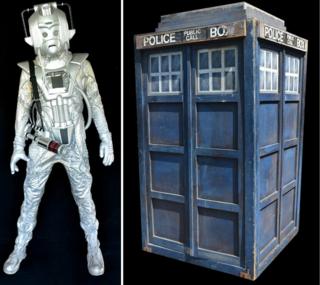 Bamfords
A collector is putting his massive haul of film and TV props on sale, because his wife says there isn't space for them all in the house.
There are 67 items in total, including a Dalek from 1966, and a Cyberman from the show's 19th series.
His rare props are expected to attract interest from people around the world, and could go for thousands of pounds.
His wife has said she might have to lock him in the shed to stop him from buying back his own favourites.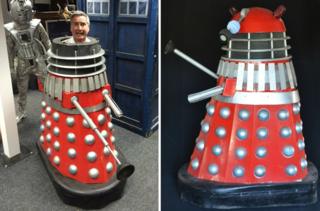 BBC / Bamfords
The auctioneer has said that the full collection of film memorabilia, including the Dr Who props, is the best he's ever seen.
"They are incredibly rare, to get a genuine Dalek from that period," he said.
"I've never seen one coming up for many, many, many years."