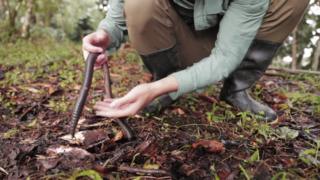 Handout
Some of you might have spotted the odd earth worm whilst playing out in the garden, but we bet you haven't seen one quite as big as this.
This giant earth worm was spotted during a rainstorm in Ecuador in South America.
Earth worms like this can easily reach five to seven feet - as big as a snake, or even a person!
Just imagine the amount of worm goo this little (big) guy has.