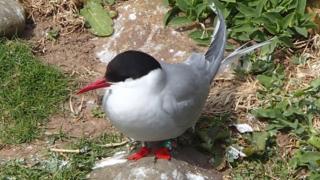 Record breaking seabirds
One of the world's smallest seabirds, the Arctic Tern, is a record breaker, according to the BBC Two programme, Springwatch.
It's all because of its annual migration, the movement of the bird from one country to another.
The path it takes is a whopping 60 thousand miles, from Antarctica, to the tip of South Africa then across the Indian ocean to the UK.
That's the longest ever known. Over its lifetime the record-breaking tern could fly as far as 1.8 million miles.