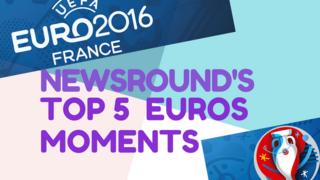 Top five Euro moments
The Uefa Euro 2016 football tournament kicks off in France on Friday.
It's going to be one of the biggest sporting events of the Summer and Newsround will be bringing you ALL the highlights.
In the meantime, though, take a look back at some of the best moments since the tournament began back in 1960.