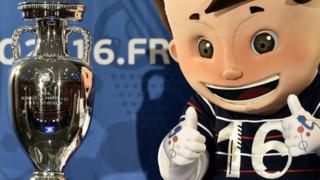 Euro 2016 in 60 seconds
The Uefa Euro 2016 football championship kicks off on 10 June in France.
The competition sees 24 of the top teams from across Europe competing for the Henri Delaunay cup.
British teams from England, Northern Ireland and Wales have all qualified - with Scotland missing out.
Leah's got everything you need to know about the history and the changes to this summer's tournament.