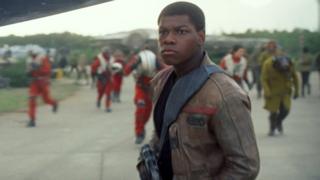 Lucasfilm
Star Wars actor John Boyega has given his support to the theatre he worked with when he was younger.
The 24-year-old, played stormtrooper Finn in Star Wars: The Force Awakens, and was a member of Theatre Peckham's company from age nine to 14.
Newsround sent Jonas who goes to Theatre Peckham now to interview Boyega and even got John to do his best Chewbacca impression.
Boyega is currently filming Star Wars Episode Eight.
"As a graduate of the company, I am honoured to be in a position to give back." He said.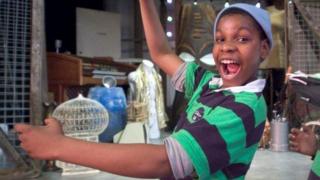 Theatre Peckham
The theatre's founder Teresa Early, said: Boyega "will be a huge boost for our young members", adding: "Now there's an act for them to follow."