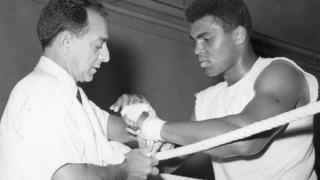 Who is Muhammad Ali?
Boxing legend Muhammad Ali has died at the age of 74.
He is one of the most well know sportsmen in history.
Winning many awards for boxing including three Heavyweight Champion of the World titles. He also won the BBC's sports personality of the century award.
Ali wasn't just famous for his boxing skills, he also fought for equal rights for black people in America.
The boxer was diagnosed with a disease called Parkinson's which is a condition that affects the brain.
But it's famous quotes including " Float like a butterfly, sting like a bee..." that he will be remembered for.