Tributes have been made to boxing legend Muhammad Ali, who died at the age of 74 on Saturday.
Musicians, athletes and celebrities paid their respects to the former heavyweight champion.
US President Barack Obama said: 'He shook up the world, and the world's better for it. Rest in Peace, Champ.'
Ali is one of the most famous sportspeople in history, winning many awards for boxing including three world heavyweight titles.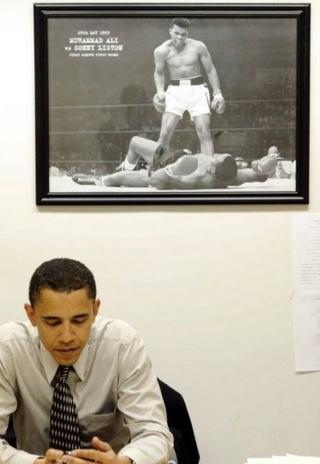 Barack Obama
He also won the BBC's Sports Personality of the Century Award in 1999.
Ali was diagnosed with a disease called Parkinson's in the 1980s, which is a condition that affects the brain.
Part of the brain becomes damaged over many years causing problems including shaking and slow movement.
So who was Mohammad Ali?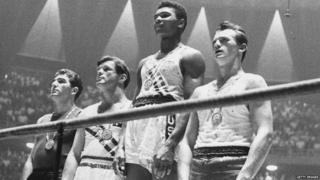 Getty Images
He was born Cassius Marcellus Clay but changed his name after converting to the religion of Islam.
Ali first got people's attention when he won a light-heavyweight gold medal at the 1960 Rome Olympics.
He called himself "The Greatest", and beat Sonny Liston in 1964 to win his first professional World Title.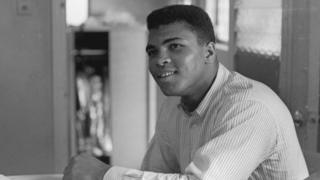 Getty Images
The boxer became the first to win The World Heavyweight Title three times, winning his first at the age of 22.
He retired in 1981 after winning 56 of 61 fights.
Why was he so famous?
The boxer wowed crowds with his personality, the way he boxed and his humour.
Some of the most famous things Ali said are still used by many people today.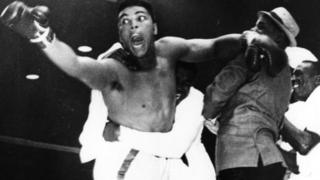 Getty Images
"Float like a butterfly, sting like a bee"
"I am the greatest, I said that even before I knew I was."
"The man who has no imagination has no wings."
Mohammad Ali the activist?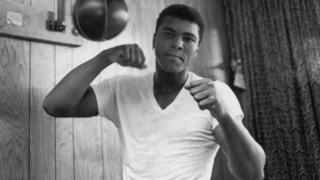 Getty Images
Ali wasn't just a boxer, he spoke out against racism in America at a time when black people were not treated equally.
Cassius Clay, as he was originally called, originally changed his name to Cassius X because he wanted to get rid of the surname he felt was a "slave name".
Up until 1865 many black people in America were kept as slaves and owned by white people who gave them their surnames.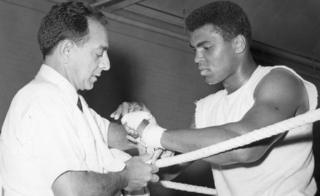 Getty Images
Ali himself had family who had been slaves in the past, and he wanted to choose his own name to show that he was now a free man.
He felt that all people should be equal.
The boxer later became Muhammad Ali when he converted to the religion of Islam.
His greatest achievements and heaviest losses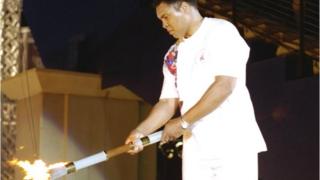 Getty Images
Ali was defeated for the first time by Joe Frazier in the 'Fight of the Century' in New York in 1971.
He later re-gained his title after knocking down George Foreman in the 1974 fight that was nicknamed the 'Rumble in the Jungle'.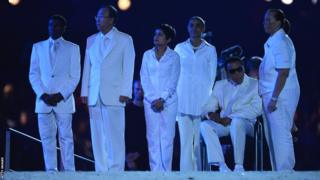 Getty Images
The boxer was later given the title of 'Sportsman of the Century' by Sports Illustrated magazine and 'Sports Personality of the Century' by the BBC.
He lit the Olympic cauldron at the 1996 Games in Atlanta in America, and carried the Olympic flag at the opening ceremony for the 2012 Olympic Games in London.
How would he have liked to be remembered?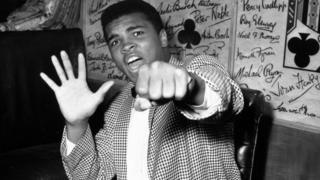 Getty Images
He was asked how he would like to be remembered on many occasions and said: "As a man who won the heavyweight title three times, who was humorous and who treated everyone right. As a man who never looked down on those who looked up to him...who stood up for his beliefs...who tried to unite all humankind through faith and love.
"And if all that's too much, then I guess I'd settle for being remembered only as a great boxer who became a leader and a champion of his people. And I wouldn't even mind if folks forgot how pretty I was."