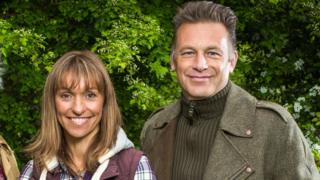 Have you ever wondered what it takes to put together a massive nature show like Springwatch?
Well now's your chance to pose a question to the presenters of the big BBC Two series that looks at animals through the changing seasons.
Send us your questions and we might use them on air when we speak to the presenters on Wednesday.

Sorry, but this chat is now closed. Thanks for all your fantastic questions.
Watch Newsround tomorrow morning to see if the Springwatch presenters have the answers you're looking for.