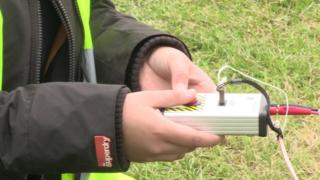 Schools compete in Rocketry challenge
Have you ever thought about what it takes to launch a rocket into space? Schools teams across the UK have been competing to do just that.
34 teams took part in the UK Rocketry challenge, and Jenny went along to the finals.
Teams have to build, launch, and land their own rockets, carrying two raw eggs.
To succeed, their rocket must get high enough, keep flying for long enough, and keep the eggs onboard safe.
The winners will represent the UK against teams from the USA, Japan, and France at the International Finals.
Pictures courtesy of Nasa and Denis Stretton