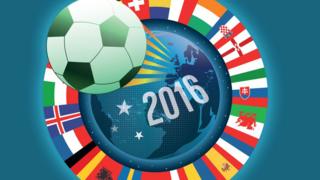 iStock
England, Wales and Northern Ireland will all be flying their flags at Euro 2016 in France this summer.
But footy fans from Scotland won't be able to support their home nation at the tournament because the team didn't get through.
So who should Scottish fans cheer on instead?
We want to hear why the team you're supporting are the best and why Scotland fans should give them their support during Euro 2016.
This page is now closed, thanks for sending us all your videos.