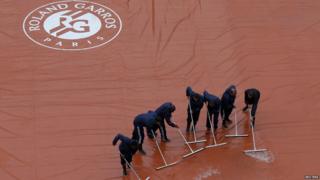 Reuters
Andy Murray will finally get to play his quarter-final match against Richard Gasquet in the French Open, after rain delayed play for two days.
His match was due to take place on Tuesday but was postponed because of the weather in Paris.
There's a big backlog of matches to be played on Wednesday, including Novak Djokovic's fourth round match, which is paused in the third set.
Both Serena and Venus Williams will be playing in their fourth round matches, which they've been trying to play since Monday.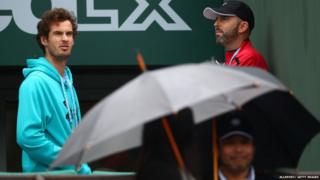 Allsport/ getty images
Rain meant Monday's play had to be completely cancelled, while only two hours of play was possible on Tuesday.
Cloudy, dry weather is forecast for Paris on Wednesday.