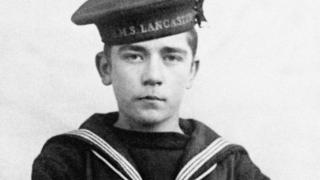 Events to mark Battle of Jutland
The 31st of May 2016 marks 100 years since Britain and Germany fought each other in the Battle of Jutland.
It was the biggest fight to take place on sea during World War One and happened in the North Sea, just off the coast of Denmark.
British ships had set sail to stop the German fleet and there was an expectation that Britain would win the battle.
Britain's navy was superior to Germany's - they had a bigger fleet and more firepower. But the battle didn't unfold as simply as many thought it would do.