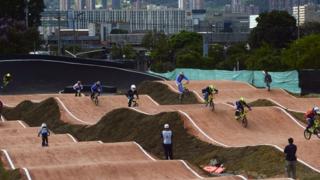 Bethany Shriever on BMX racing
Teenager Bethany Shriever from Essex has taken part in the World BMX Championships, in Colombia over the weekend.
She represented Great Britain at junior level in the competition.
We've been to meet the 16-year-old to find out more about how she went bonkers for BMX bikes.