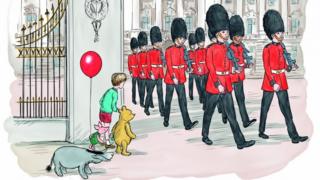 Disney/PA
The Queen isn't the only one celebrating her 90th birthday this year, so is the famous bear Winnie-the-Pooh.
To mark the occasion, a new story is being released, called 'Winnie-the-Pooh and the Royal Birthday'.
In the story Piglet, Pooh, Christopher Robin, and Eeyore all decide to go on an adventure to Buckingham Palace.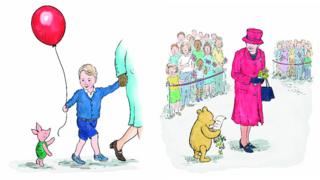 Disney/PA
Along the way they meet Prince George, and Pooh even manages to bump into the Queen, and hums her a special birthday tune.
Winnie-the-Pooh was first published in 1926, and apparently the Queen was a big fan when she was a child.