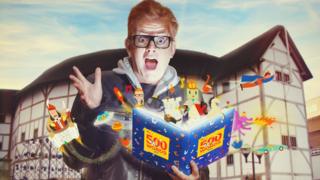 Refugee has been announced as Children's Word of the Year after appearing in hundreds of short stories written by young people.
Oxford University Press analysed more than 120,000 short stories submitted to this year's 500 Words writing competition, run by BBC Radio 2.
Refugee was picked because it appeared in so many of the children's stories.
Lots of children wrote stories imagining what it would be like to be a refugee.
Researchers were impressed with the way that children showed understanding of the word and also the situation many refugees are facing.
Star Wars, Shakespeare, Tim Peake and social media were some of the other most common themes.