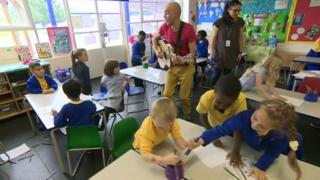 The 'tidy up' song that's gone viral
A song written by two teachers about tidying up in the classroom has become a viral hit online.
The song, called Tidy Up Rhumba, has been viewed more than two million times on YouTube.
Teachers Christalla and George came up with the song to help make tidying up at their school in London more fun.
Ayshah's been finding out more...