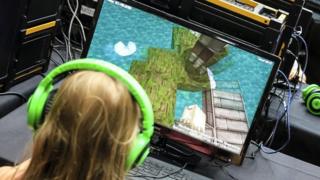 AP
The creators of Minecraft have announced they're taking their hugely popular game to China.
The plan is to make a version of the block-building game for Chinese gamers to play on PCs and mobiles.
Mojang, which makes Minecraft, has struck a deal to work with a company based in China called NetEase.
"We look forward to welcoming China's builders and adventurers to the world of Minecraft," said Mojang boss Jonas Martensson.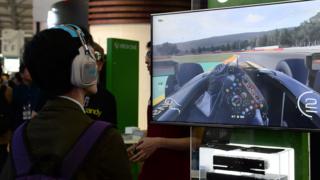 Getty Images
There are around 700 million internet users in China, so companies are keen to sell their games there.
But there are many tough rules, which explains why Mojang is buddying up with a Chinese company to help them.
An Xbox edition of Minecraft was launched in China last year, but this new version will be for PCs and mobiles.
Software in China is tightly controlled by the government and it's not clear if the full game and community features will be available.
Foreign game consoles were banned in China from 2000 to 2014 because officials thought they were bad for children.
Microsoft's Xbox and Sony's PlayStation have been released in China but sales haven't quite taken off.
Minecraft was launched in 2011 by Swedish company Mojang, which was bought by Microsoft in 2014.