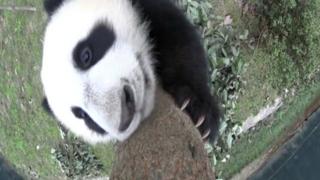 Mischievous panda cubs caught on camera
The giant panda cubs living at a Research Center in Chengdu in Southwest China have been showing their mischievous sides recently.
From trying to balance on poles to knocking a surveillance camera off a tree, they've been busy.
Now their funny daily activities have been caught on camera...