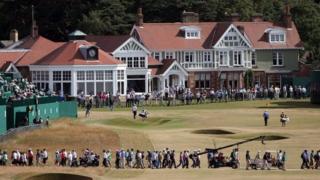 Comments: Clubs just for men: Is it fair?
An historic golf club in Scotland has voted to keep its rule that women can't be full members.
Female golfers can visit the course at Muirfield but only as visitors.
A vote by current members to let women join didn't pass, so things are going to stay as they are.
The course has lost the right to hold a big competition called The British Open because some people think it is unfair and old fashioned not to allow women as members.
The club had recommended that members support the change but not enough members voted in favour of changing the rules.