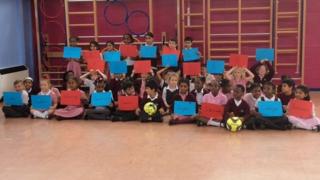 FA Cup final Crystal Palace v Man Utd
One of England's biggest football competitions will be decided this weekend.
The FA cup final between Crystal Palace and Manchester United will take place on Saturday 21 May at 5:30pm at Wembley Stadium in London.
When it comes to history, there aren't many football competitions in the world with more of it than the FA Cup.