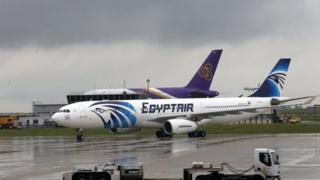 Debris found from missing plane
A search is underway to find out why a plane went missing on 19 May.
The EgyptAir flight MS804 was carrying 66 people on a journey from Paris in France to Cairo in Egypt when the radars that keep track of aircrafts as they travel lost touch with it.
Boats have found some wreckage in the Mediterranean sea where the plane went missing.
No one yet knows exactly what happened but security experts say it might have been caused by terrorism.