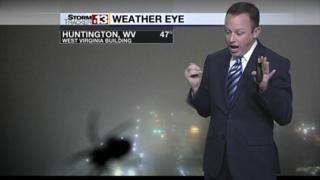 'Giant' spider scares US weatherman
A US weatherman got a bit of a fright after spotting what looked like a massive spider on a monitor in the TV studio.
In the video the weatherman Bryan Hughes can be seen chatting to colleagues before letting out a super loud scream.
Take a look at the clip!