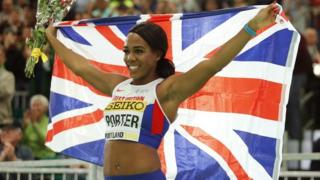 Tiffany Porter set for Great CityGames
European Champion hurdler Tiffany Porter is excited about competing at this weekend's Great CityGames.
The competition in Manchester is where some of the best athletes in the world compete head to head on the streets of the city.
But before she gets her running gear on, Tiffany popped into the Newsround studio to chat to Ricky about the event and looking forward to the Rio Olympics.