EPA
Thousands of Liverpool fans are heading to Switzerland with the hope of seeing their team lift the Europa League trophy on Wednesday.
If Liverpool win at the St Jakob-Park stadium in Basel, it will deny rivals Sevilla their third Europa League title in a row.
It might not be the top competition in Europe - that's the Champions League - but winning the Europa League is still important.
Here's why...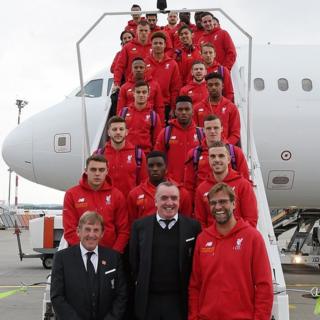 Getty Images
It means going through to the Champions League
It's a big deal as a win would give the Reds a guaranteed place in the group stage of next season's Champions League.
The Champions League is seen as the biggest and best tournament in European football. Liverpool have won it five times previously.
This is the only way they can make it through, as the Reds finished eighth in the Premier League this season.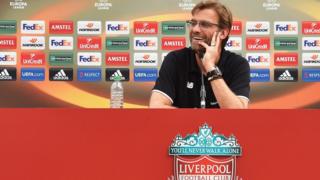 EPA
It'll mean Jurgen is top of the Klopps...
It's manager Jurgen Klopp's first season in charge of the club - and this is his chance to win his first bit of silverware.
If he leads Liverpool to victory then he will become the club's sixth manager to lift a European trophy.
And if the Anfield side rejoin the Champions League it also means Klopp could build a more powerful team for next season, which will be his first full term as Reds manager.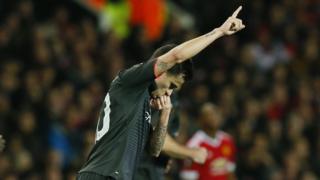 Reuters
It'll mean the Reds have one up on Man United
Rivals Manchester United look like they won't make it to the Champions League - they're in sixth place in the Premier League with one game to go.
So if Liverpool win the Europa League title, they'll not only have a shiny trophy but also bragging rights over United.