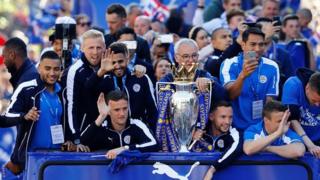 Highlights from Leicester victory parade
Thousands of Leicester fans turned out to see their team's Premier League victory parade in the city.
The Foxes have been celebrating for the first time ever.
It's been an amazing turnaround for the club, who were bottom of the table just over a year ago.
Ayshah went to Leicester to join the celebrations...