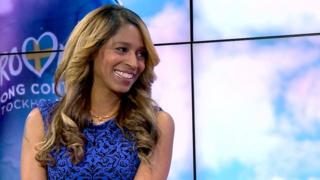 What's it like to be a Eurovision judge?
Eurovision fans will be counting down the hours until Saturday night's final in Stockholm, Sweden.
The contest will feature UK entrants Joe and Jake, battling it out against 25 other countries.
UK head judge, CeCe Sammy, came in to chat about judging the competition.