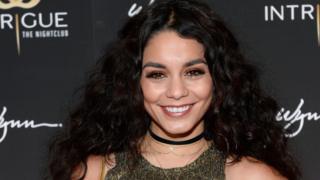 Getty Images
Vanessa Hudgens has paid a $1,000 (£700) fine for carving a heart into a rock wall during a trip to Sedona, Arizona
Vanessa, who starred in the High School Musical films, posted a photo of the carving with the names 'Vanessa' and 'Austin' on social media.
She admitted scratching the names inside a heart and gave the authorities information on where to find it.
The money will be used to restore the rock wall, by scrubbing or sanding it.