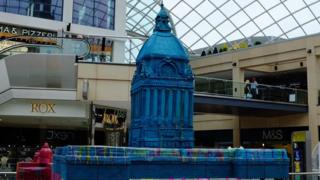 Tom Joy
Some of Leeds' best-known buildings have been recreated in cake for an art exhibition.
The giant cakes include baked models of the The Corn Exchange, Leeds Town Hall and other landmarks.
The cakes took artists and bakers several weeks to design, bake and assemble.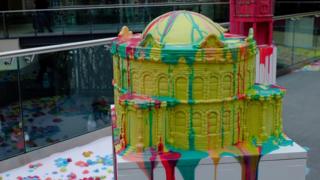 Leeds Indie Food
Eddie Amon-Lebeau, one of the artists who created them said: "We start with a non-edible structure inside, then we layer up bits of cake around it."
"We estimate there is about 5,500 portions over all seven cakes, so that's quite a lot of cake."