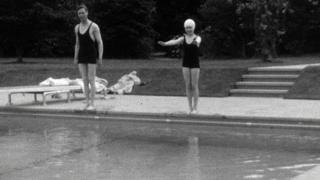 Reuters
Two new photos have been released of the Queen as a young princess, ahead of her 90th birthday celebrations.
In one of the images, she's seen just about to dive into a pool with her father, King George VI.
In the other, she's looking at a bird that is perched on her arm.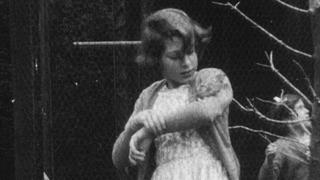 Reuters
The photos were released ahead of a gala show to mark her 90th birthday.
The celebration will be held at Windsor Castle on Sunday and will feature celebrities like Gary Barlow and Kylie Minogue.
Nine hundred horses will also take part in the birthday celebrations.