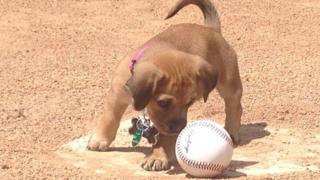 Savanana Bananas
The Savannah Bananas, a baseball team in America has got a furry new addition to its staff... a puppy!
Daisy the puppy was found in the car park of the team's stadium after being abandoned.
Team president, Jared Orton, and his wife decided to adopt her.
Daisy will have some work to do though, as Jared plans for her to become the team's first 'Bat-dog', fetching balls and bats from the baseball pitch.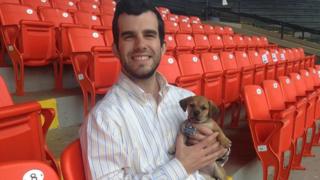 Savannah Bananas
Daisy is a sure hit with fans, and right now she is happy to say hello to customers at the stadium's front desk and to hang out with Bananas' supporters.