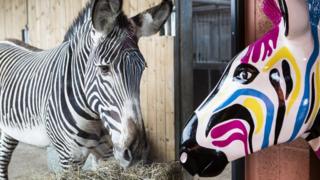 Marwell Wildlife
A zebra has gone missing from an exhibition in Southampton!
Ok, so it's not a real zebra, but a much loved statue called Gilbert.
It was part of Marwell Wildlife zoo's mass art extravaganza with 149 other sculptures marking a path for visitors to follow through the city.
But disaster struck - Gilbert was stolen and the zoo has launched a campaign for the statue to be returned.